Admin officer job circular 2022 Has Been Published. CRP job circular publish now. Those Who wants to join this requirement can apply on this circular. We publish all information of this job. We publish CRP Job circular on our website. And get more gov and non-govt job circular in Bangladesh on our website.
job circular 2022,job circular,bd job circular 2022,govt job circular 2022,bank job circular 2022,company job circular 2022,management trainee officer job circular 2022,bd latest bank job circular 2022,air force officers cadet job circular,icddrb job circular 2022,airlines job circular 2022,bd job circular 2022 today,biman bahini job circular 2022,latest bank job circular 2022,bd job job circular 22,square group job circular 2022
Admin officer job circular 2022
Post Name: Assistant Admin & Finance Officer
Published on: 05 July, 2022
Application Deadline: 14 Jul 2022
Vacancy: N/A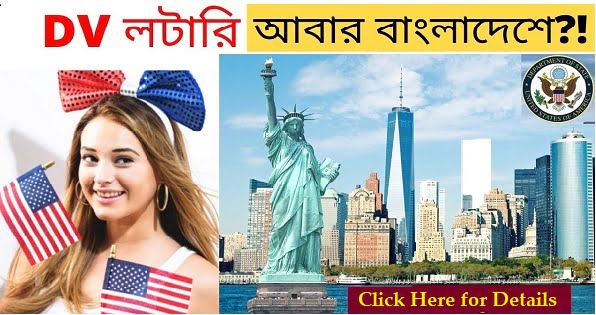 yu6
Description
Activities related to Marketing:
Work with IT department to furnish necessary information (like facilities and rates, travel and location) on the CRP website.
With the prior approval of the management, arrange special events or offering incentives.
Developlist of possible potential customers/target groups to build strong customer relationships.
Review future booking levels to plan dates for promotions to increase occupancy of existing facilities at CRP- Gobindapur.
Develop, maintain and get approval of year plannercovering all activities like local festivals, programs, visit plans etc.
Make report on customer satisfaction surveys and those with CRP management to enhance standards of services and facilities.
Develop promotional and advertising materials like leaflet, poster etc. for CRP- Gobindapur as advised and required by the management.
Develop and maintain database of previous, current customers' date base and follow up in a regular manner,
Assist in resolving problems concerning transportation, logistics systems,
Reach out to organizations and businesses that frequently hire/ require resorts for activities like placements.
Maintain networks with travel agencies, organizations to increase occupancy.
Handling queries, addressing suggestions and difficulties as advised by the management.
Collaborate with other relevant departments to facilitate smooth services to customers,
Ensure transparent booking system and timely collection of applicable rents,
Activities related to General Administration:
Monitor the functional status of all equipment stationed at CRP- Gobindapur,
Communicate with law emergency service providers/agencies as required and advised,
Plan and seek approval of effective fire and safety policies and procedures to save and secure CRP's assets and properties at the center,
Update management about any hazards, concerns that need urgent actions or remedy,
Render necessary assistance and cooperation in developing, managing and monitoring activities of CRP- Gobindapur properties and assets as required and asked,
Monitor and maintain office documents, files and confidential records related to CRP- Gobindapur assets and land property as per the direction of management,
Maintain close liaison with sub-registry office, AC Land office, Tahsil office, utility offices to ensure timely tax, mutation, and rentals as required and advised,
Develop detailed activity plan so that regular inspection of all facilities at CRP- Gobindapuris conducted and maintained,
Maintain a complete and updated inventory register readily available covering all movable and immovable assets available at CRP- Gobindapur.
Support in conducting audit activities.
Seek assistance of the management to ensure timely renovation and maintenance,
Proceed for all type of purchase &maintain documentations in line with CRP policies,
Ensure getting goods and services for the best price and value,
Do the needful for cutting any waste and unnecessary costs,
Coordinate and attend meetings or events as asked by the management.
Activities related to General Accounts and Finance:
Responsible for maintaining day to day accounts activities of CRP- Gobindapur,
Ensure that all financial transactions are performed and recorded properly and in timely manner,
Ensure accountability, safety and safe custody of all financial transactions and documentation,
Ensure regular deposits of cash (if any) with concern bank as required and asked,
Check all vouchers/bills accordingly and seek necessary approval and payment as per CRP policy/manual,
Handle all tax & VAT issues as applicable,
If applicable, collect monthly bank statements of all accounts and prepare bank reconciliation as required and asked,
File all bills, vouchers and documents.
Render necessary support to audit processes.
Any other duties and responsibilities as assigned by CRP management,
Educational Qualification:
Minimum Graduation in Accounting/ Finance from any recognized university/ institute.
However, higher professional degrees or equivalent qualification in the relevant field will be added advantage.
Additional Requirements
Age 25 to 35 years
Both males and females are allowed to apply
Sufficient knowledge in computer (esp. tally software).
Excellent oral and written communication skills in both English and Bangla.
Skill in Bangla typing.
Ability to work under pressure and quick decision maker.
Person with disability are encouraged to apply
Compensation & Other Benefits
Provident fund, Gratuity
Salary Review: Yearly
Festival Bonus: 2
All other admissible benefits as per CRP Service Rules Manual.
Jobs Source: online
Apply Instruction
Any kind of persuasion will be treated as disqualification of candidature. Any 3rd Division(s)/class(s)/equivalent CGPA in the academic career shall not be acceptable. Highly deserving candidates may be considered for higher initial salary. Only short-listed candidates will be called for interview. Smokers need not apply. Women and people with disability are especially encouraged to apply.
Hard Copy
Qualified and interested candidates are requested to send their detailed CVs mentioning Telephone/Mobile number, address, email ID, one copy of recent passport size photograph, two references to Human Resource Department, CRP, Chapain, Savar, Dhaka-1343. Please make sure to write the name of the position applied for on the top of the envelope.
Company Information